Montessori in the home, all ages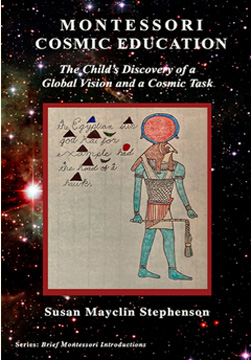 "First Montessori Books" series, excellent introductions to many aspects of Montessori, 1985-2023 BOOKS
The International Montessori Index

The name Montessori is not legally protected, and can be used by anyone for any purpose. Today one can find Montessori "experts," often with good intentions, sharing unauthentic Montessori information through blogs, videos, parent/teacher training, and more. This can lead to many problems, both in the home and in schools.
This site was created over twenty years ago to help parents and other educators find authentic Montessori of value for their children and students.
Dr. Montessori created AMI, the Association Montessori Internationale in 1929 to further the very best in Montessori practice. The information on this site is based on the information from this organization.

Montessori ideas can be used with excellent results, and authentic Montessori environments created—in homes and other situations—when one truly understands and follows the basic principles.
These principles and practices are verified by modern neuroscience, and proven to be valuable in many ways, as humanity prepares for an unpredictable future. And why it is the fastest growing and most sought after method of education today.
---
The International Montessori Index is shared by colleges and universities around the world. It is linked to many Montessori school sites, and often cited in academic papers.
LINKING WWW.MONTESSORI.EDU TO OTHER EDUCATIONAL SITES or SHARING WITH FRIENDS OR COLLEGUES:
You may use anything from this site for educational purpose including academic papers, citing "with permission of The International Montessori Index, www.montessori.edu"
---
There have been more than 100,000 million visits to this site from all over the world since it was created by several Montessori organizations working together in 1998.

This page was updated on July 7, 2023